BRONX, New York -- Long before they had access to video games, hoverboards or fidget spinners, the children of New York City took to the street with sawed-off broom handles and a Spalding ball to do what kids do best: play.
Images of ragtag groups of children playing stickball in the street became iconic depictions of New York City and helped shape the world's perception of New Yorkers as the streetsmart, rough and tumble class of America.
Though the game is largely a relic of a city that today's children are far too young to remember, every Sunday morning in the Bronx, a group of young athletes bring the vivid black and white photographs of a bygone era back to life.
For the first time in more than a decade, the New York Emperors Stickball League is running a full-fledged youth program, starring primarily second and third generation stickball players. For ESPN, we chronicled the next generation that will carry the game forward in the Bronx.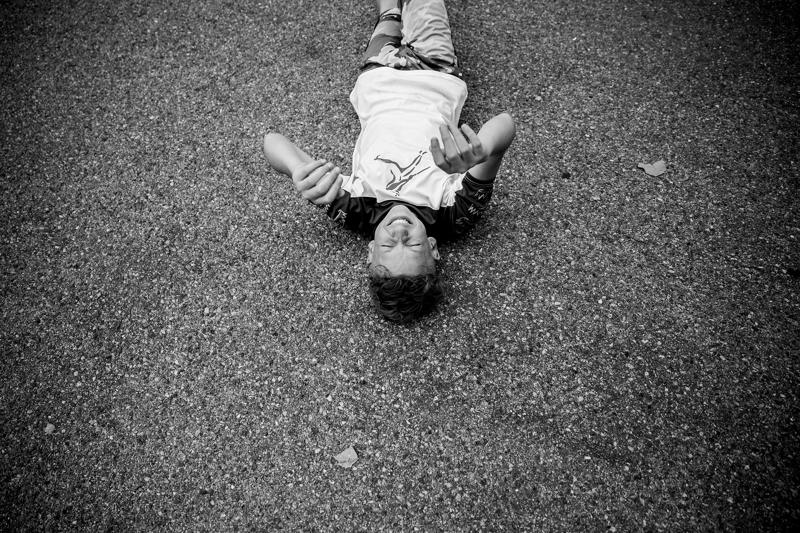 "I've been coming out here my whole life"
Young players wriggle their way through a hole in a fence or climb over top to practice at a nearby school as the adults play their league games.
Or practice catching fly balls out on the street in between games.
Behind the same fence, C.J. Santiago plays a game of hide-and-go-seek with friends near a mural of Steve Mercado, a past president of the NYESL. Mercado, a firefighter with Engine 40, Ladder 35, was killed in the Sept. 11, 2001, terrorist attack on the World Trade Center. Games on Stickball Boulevard, also known as Steve Mercado Way, have been dedicated to Mercado ever since. Mick Olivera, who has played in the NYESL since 1993, said, "Once 9/11 happened and Steve passed we decided to make this stay around for his legacy." Mercado penned a poem titled "Our Game," which read, in part:
In between the action, Jayden Carrasquillo carried Xavier Hernandez on his back. Both of them have family members playing on the Silver Bullets and Jayden is finally being called up to play with the adults.
"This is not a rite of passage. You have to be able to play."
After getting his first hit in the big leagues, his father Russell took the ball and recorded the moment in Sharpie for posterity. It will sit at home among various baseballs they've kept as memories of Jayden's young playing days.
While the games are competitive, the sport is as much about family as anything else. After he scored a run, Sebastien Fontanez' father Ty Davis hoists him in the air.
Indeed, both the sport and the culture that surrounds it are being passed on.
Someday, one of these kids will be in charge of roasting the pig, and making sure it's stuffed perfectly.